File Unit:
L × W × H:

X:
×
Y:
×
Z:
cm
Model Stats:
| | |
| --- | --- |
| Support Material Volume: | cm3 |
| Surface Area: | cm2 |
| Model Dimensions: | x x cm |
| Number of Shapes: | |
| Total Path: | cm |
Selecting the right filling density: 
Based on the filling density, you can determine the stability (or also the weight) of your object. 
TIP: "A filling of 20% is quite sufficient in most cases (due to a stable grid structure)." 
10-30%: for models that are used for illustration or dimensional inspection.




30-60%: for models that are to be subjected to a certain mechanical load – e.g.: Functional tests

60-100%: for models that will be permanently exposed to mechanical stress – e.g.: Industrial use, stress tests, etc.

 
Using the graphical example, you can see how the fill density behaves within the closed object: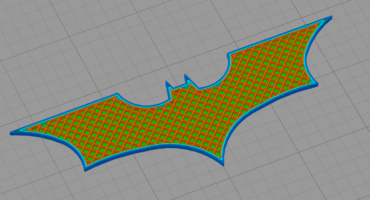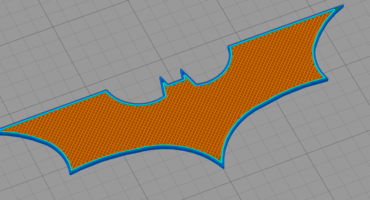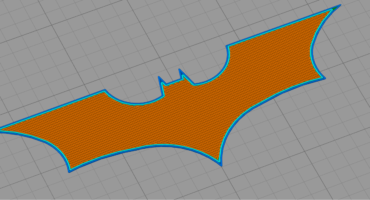 Selecting the right height layer:
Your model is divided into many individual layers for the processing of our 3D printing process (FDM). 
The height of the individual layers determines the subsequent "resolution" or the fineness/accuracy of your 3D print. 
Therefore: "The lower the individual layer height, the finer or more multilayered the object is printed." 
However, the following should be taken into account: 
Halving the layer height inevitably leads to a doubling of the printing time.

 

The compromise between the desired quality, the printing time and the resulting printing costs should therefore be thought through individually, because:

 

Not all geometries necessarily require a low layer height to appear high quality. (Rounding require a significantly lower layer height than straight wall lines for a clean representation).

 
We available Layer height options for technology –
SLA – 0.03mm and 0.05mm 
FDM – 0.1mm, 0.2mm and 0.3mm 
Using the examples, you can see what effects the different layer heights have on your object: 
Place the model correctly: 
Since the layer build-up in the FDM printing process always takes place "from the bottom up" (i.e. in the "Z-direction"), the layer course in the model can only be influenced by its orientation on the printing platform. 
– In most cases, it is advisable to place the model as flat as possible or with the largest possible contact surface facing downwards on the platform. 
– If possible, care should also be taken to print as little "support structure" as possible (this is needed for overhangs or slopes from approx. 50°). This reduces material consumption and therefore also printing costs. 
– The printing direction has an effect on the appearance, quality as well as stability of the printed part. 
– Therefore, align your model according to the geometry and/or the area of application: 
---