Resin
---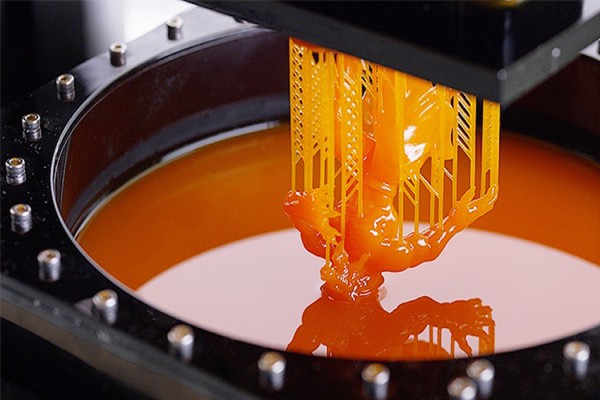 A resin material is specially used in spaces where we have to produce low-volume products and props. It's extremely useful in the medical industry as well. Plus, it's a very solid material; you'll also find Resin in plastic materials. Typically, polymers contain around 30 to 60% Resin. Resin material can also be found in a liquid state, which, if added with other substances is of great help.
---
 Estimated Lead Time: 3-4 days
 Post Process? Available
 Support 100% Required
---
 Max Build Size
130 x 70 x 170 mm
 Default Layer Height
0.05 mm
 Optional Layer Heights
0.03, 0.05  mm
 Tolerance
±0.03  (with a lower limit of ±0.03mm)
 Heat endurance
Up to 40 ℃
Used in a wide variety of ways

Big advantages in the polymer industry

Comes with a high level of accuracy

Dying and coloring of Resin is always easy

Also used for adhesive purposes
Some resins could be dangerous for health

Sensitive to temperatures and moisture

Can't be used in high-stress areas

Prone to leakage
Support structures are required generated to scaffold overhangs, which are manually removed after printing done. Therefore Post processing will be used.