TPU (Flexible)
---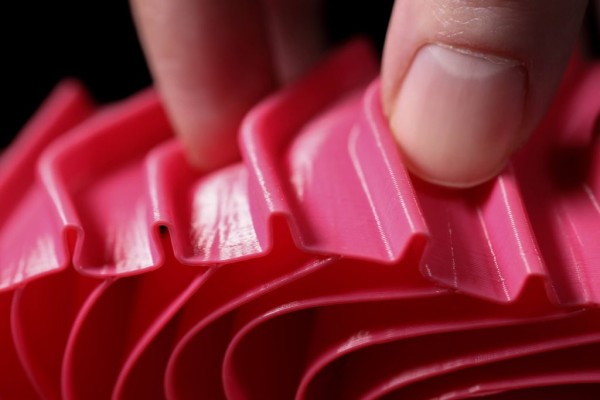 Here comes TPU material. Thermoplastic polyurethane is a kind of material which has the excellent elastic capability. Apart from that, it's also oil and grease resistant. The transparency is yet another important factor to adore in this material. It's used in making both hard and soft rubbers.
---
 Estimated Lead Time: 4 days
 Post Process? Not Available 
---
 Max Build Size
400 x 400 x 400 mm
 Default Layer Height
0.2 mm
 Optional Layer Heights
0.1, 0.15, 0.2, 0.25, 0.3 mm
 Tolerance
±0.2 to 0.5 % (with a lower limit of ±0.2 to 0.5 mm)
 Heat endurance
Up to 60 ℃
Excellent elastic properties

Never comes with any abrasion

Performs even in low temperatures

Can bear high strength & abrasion resistance.

clear as crystal
TPUs are thus fusible and can be processed like other thermoplastics.
Printing process are used nozzle 0.4mm and 1.75mm diameter filament.